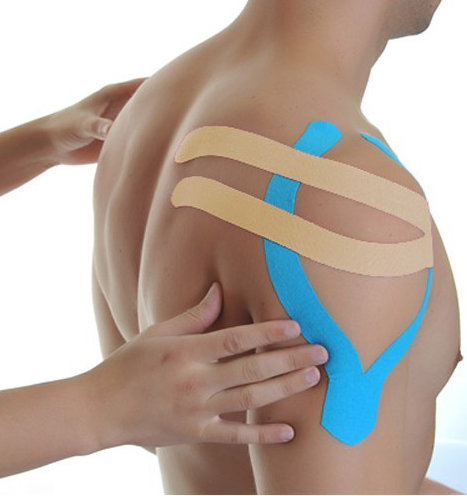 Do you have an injury you want to treat, but you're not sure how apply the tape? Are you looking to learn more about kinesiology taping in general?
Welcome to Theratape's comprehensive collection of kinesiology taping instructions.  We've gathered the best instructions for a wide variety of injuries and health conditions and created this easy-to-use database. Simply click on any heading to see a list of instructions available for that category. Selecting a title will take you to an instructions page containing illustrated step-by-step-instructions for applying kinesiology tape for that condition. Each page also has a link to a printable document, so you can take your instructions wherever you need them. With these resources, anyone can learn how to apply their own k-tape.
For general information about preparing the skin and applying and removing your kinesiology tape, be sure to download our exclusive How to Apply Kinesiology Tape document.
If you discover that you need more detailed information about creating and applying kinesiology tape applications, visit our Instruction Manuals and DVD's page to see a variety of manuals and DVDs that offer comprehensive instructions for readers of all backgrounds.